Saldana Vintage How to Measure Guidelines
Thank you for placing your order with us and congratulations on your upcoming special day.   In order to assure the very best fit for your dress we have created the following guidelines for you to follow when getting measured.  It is highly recommended for you to get two people assist you with the measuring.  No experience is necessary as long as you follow our instructions.  One person will be holding the tape measure on you (the bride) and the second person will be snapping the photos, even fiancés can do this job very well most of the time.  If only one person is there to help, you will be the one holding the tape measure.
  Below are the things that you will need:
At least one or two friends to assist you
Tape measure
Small sticky notes
Sharpie or easy to read marker
Cell phone to take photos or any other digital camera
Ribbon or some sort of cord to tie around the waist
Before you start measuring:
Wear something form fitting, so we can clearly see the area that is being measured.  A fitted top and yoga pants are ideal.  Please do not send us photos wearing lingerie as we respect your privacy and those photos will be shared with our sewing team.  By sending your photos you are agreeing to share them with us  with the sole purpose using them as reference along with any other information you provide to us to create a more accurate pattern for your dress.  
When measuring, please be sure the entire area being measured is shown in the photo.  This is the only way we are going to know if you measured correctly from the starting point to the end.  If the are pictured does not show the ending numbers that we need to see, please take a second close up photo of that area so we can see what the ending number is. Keep in mind that if you cannot see the numbers on your photos neither can we.
Example:  The numbers on the tape measure cannot be read when taking the entire area of the waist down (#16). Take the main photo so we can see exactly where you started and ended but be sure to also add a close up number of the ending measurement.
Example:  The entire bicep shows clearly and the ending number shows clearly as well.  We do not need a second close up of this area.
Use a ribbon or cord to tie around the waist.  This will be the best way for you to be able so see exactly where your waistline is and will be needed as guideline.  Your waistline is the smallest area above your belly button.  
1.  Neck all around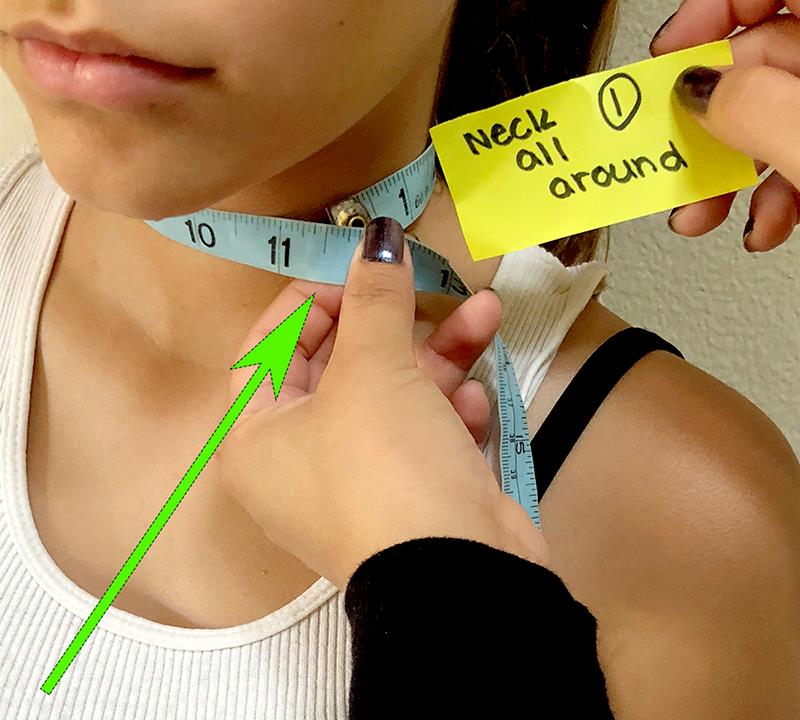 2.  Shoulders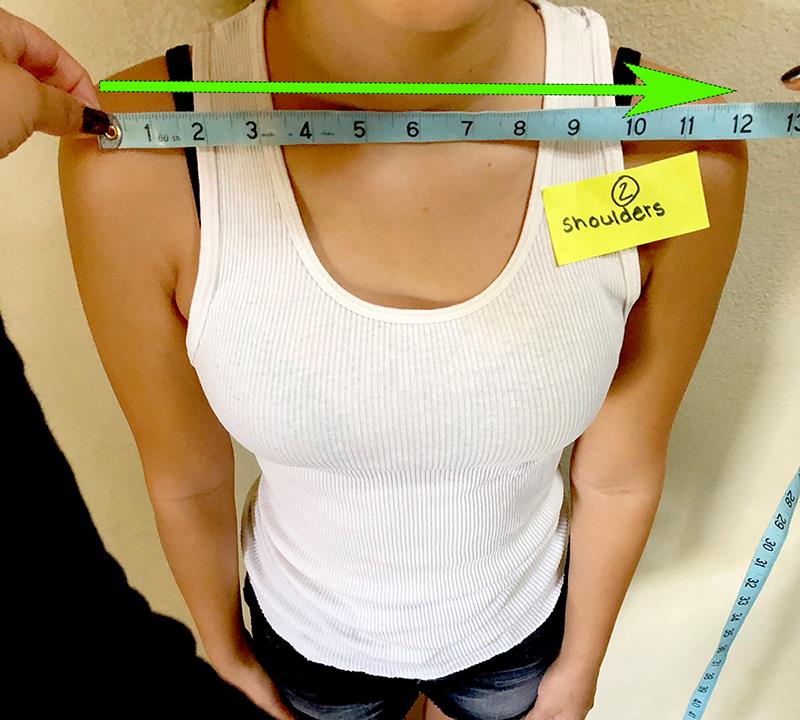 3.  Front shoulder to waist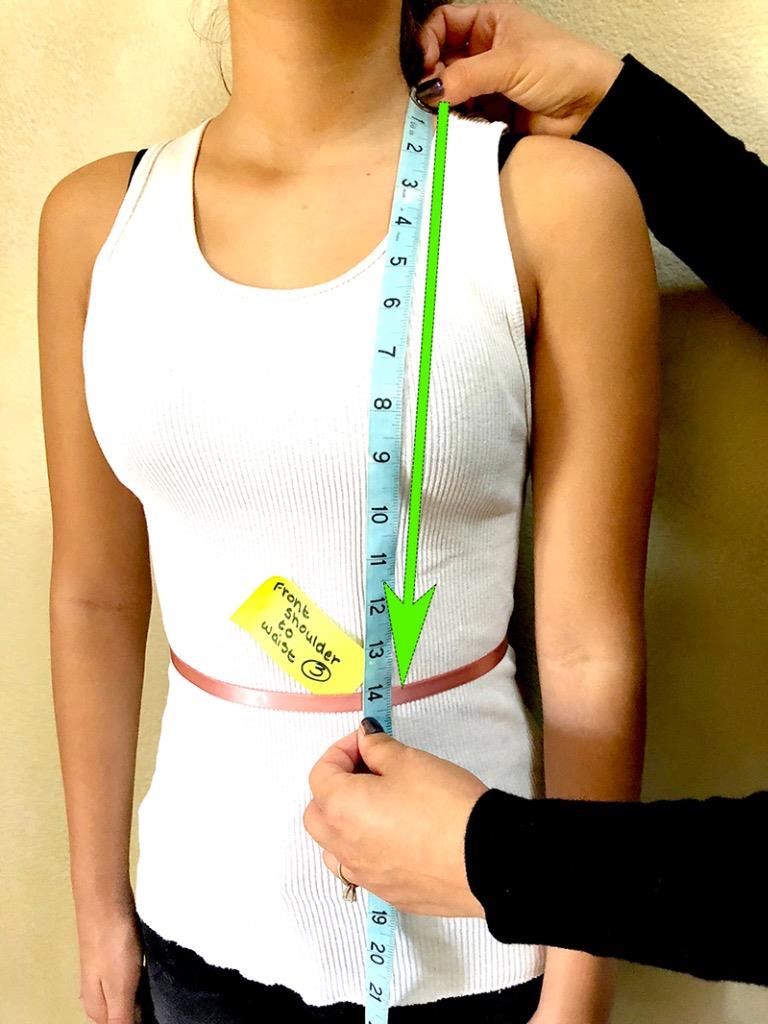 4.  Back shoulder to waist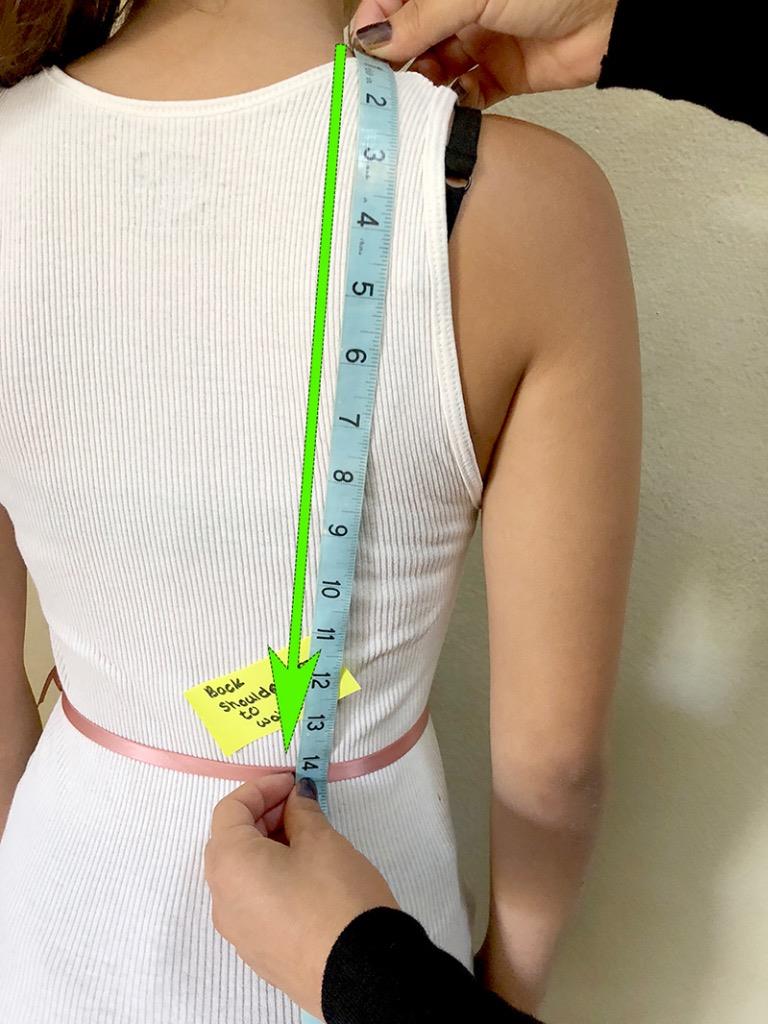 5.  Armhole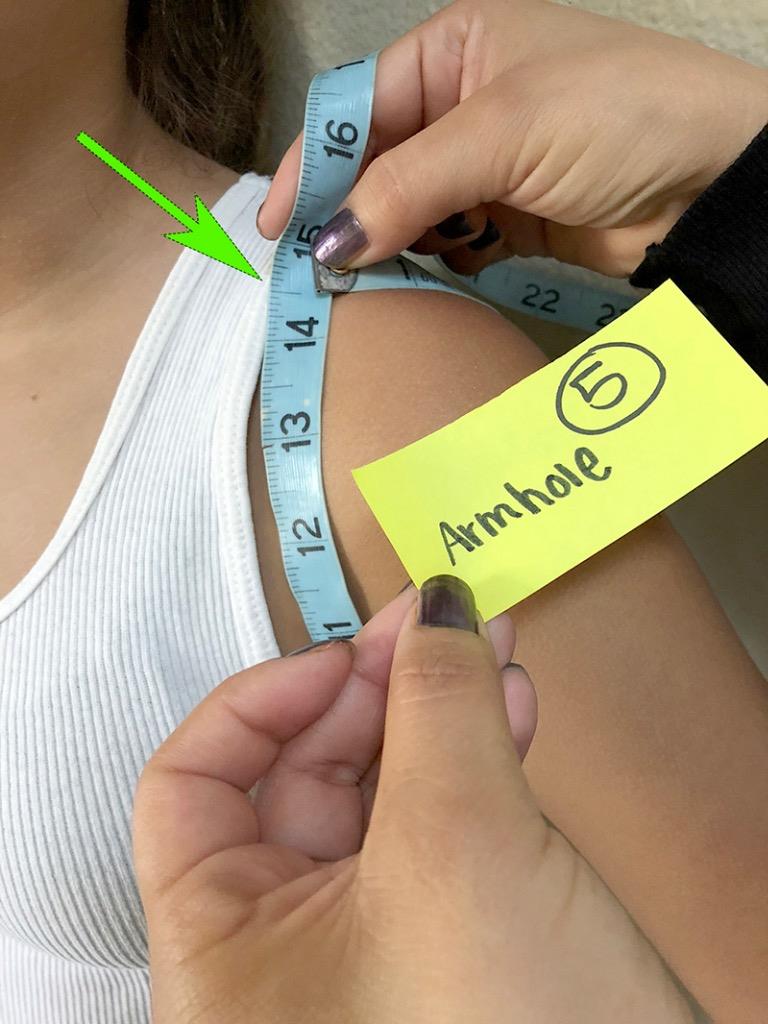 6.  Biceps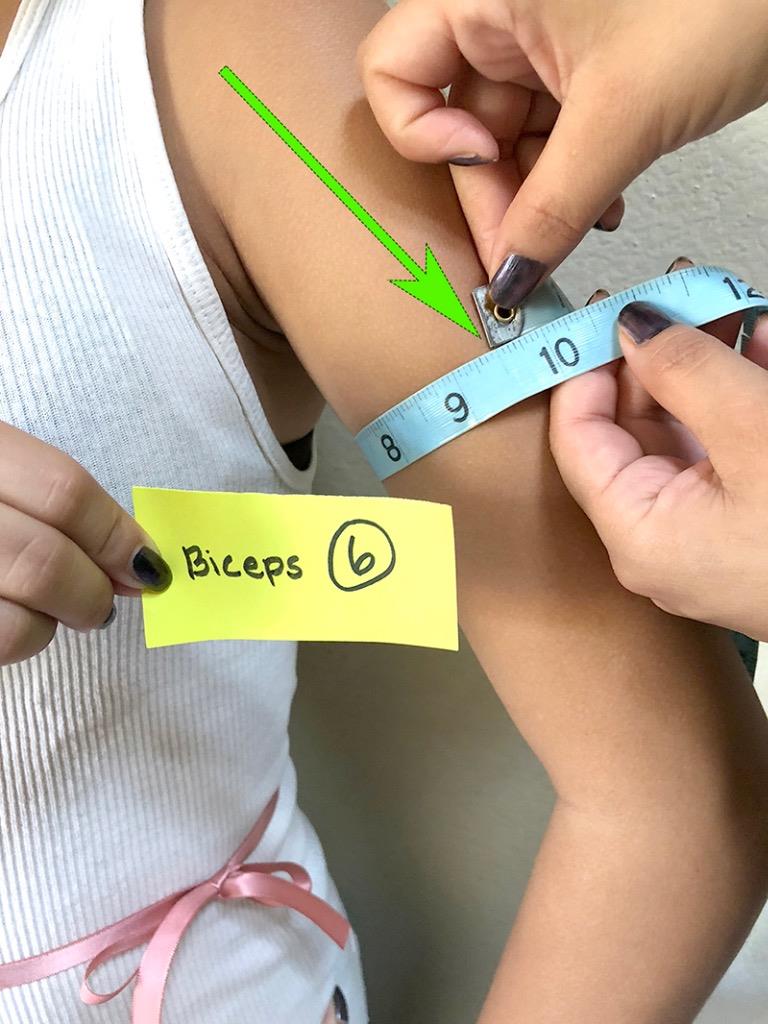 7.  Elbow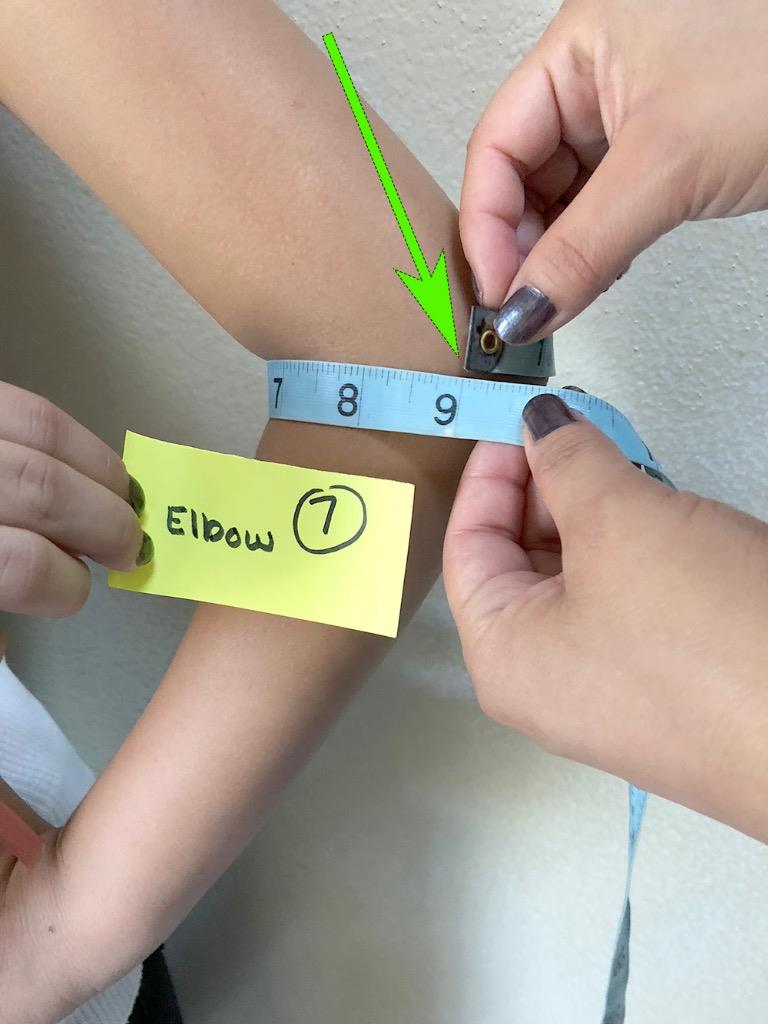 8.  Wrist
9.  Sleeve Length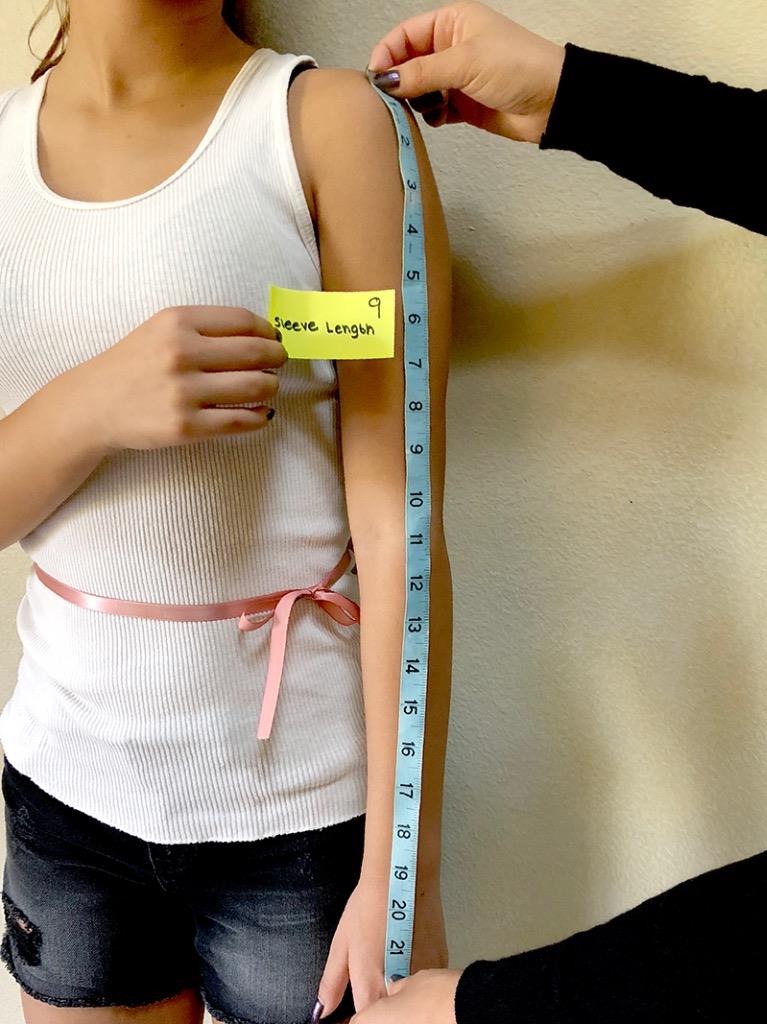 10.  Above Bust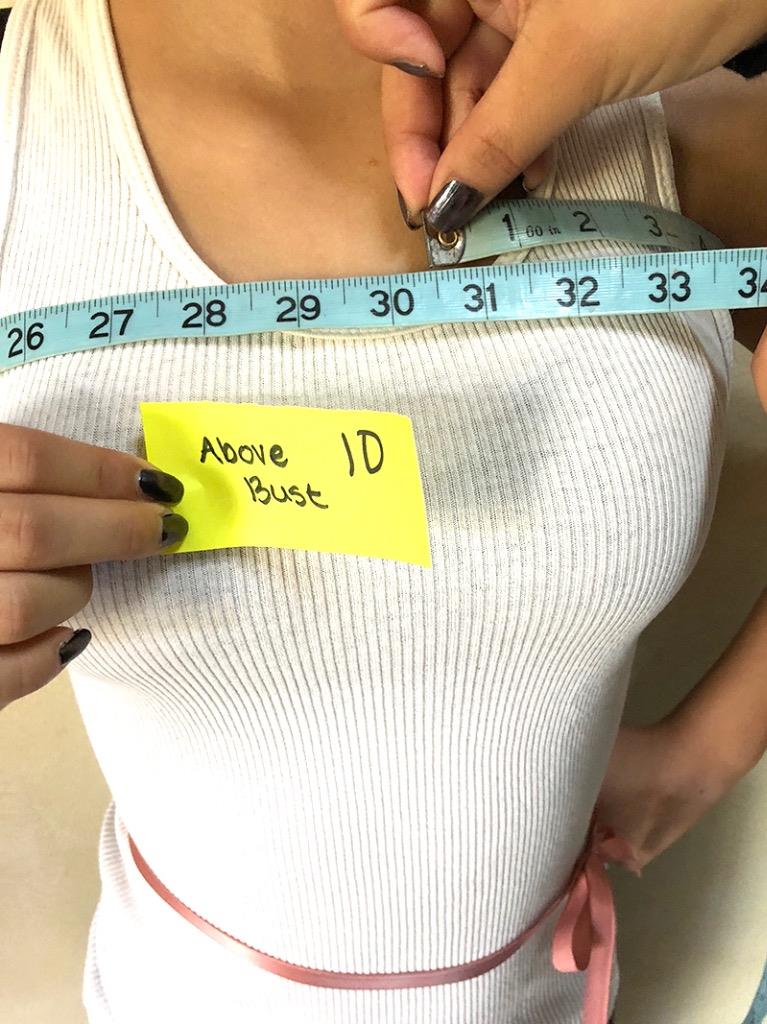 11.  Bust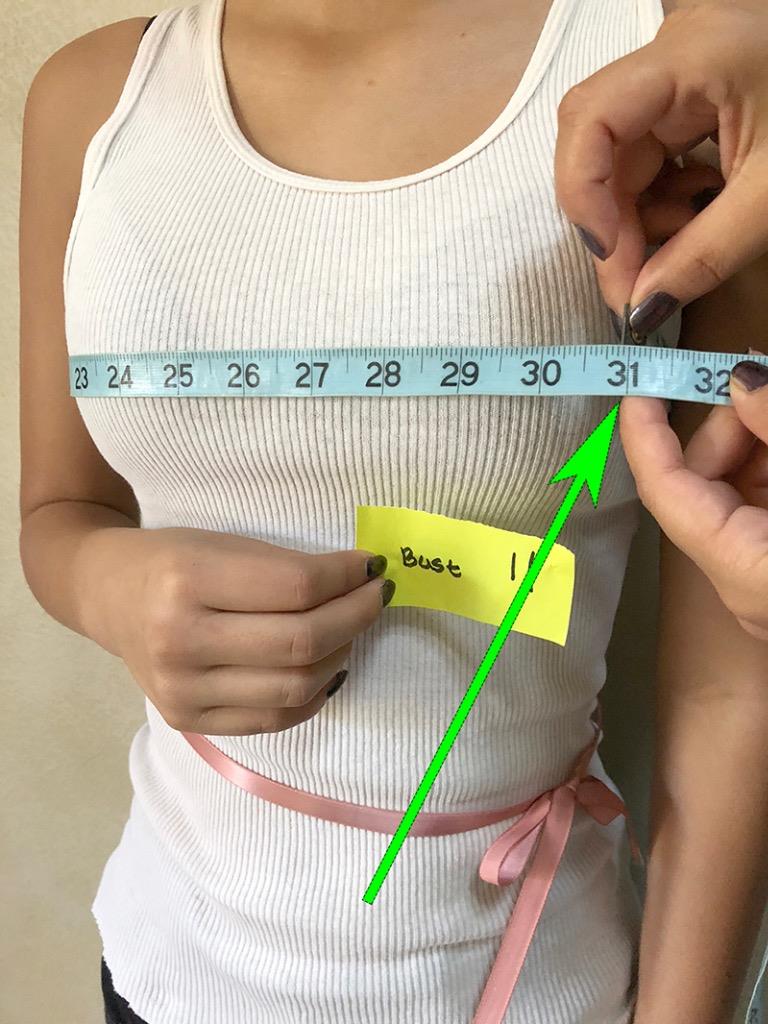 12.  Below Bust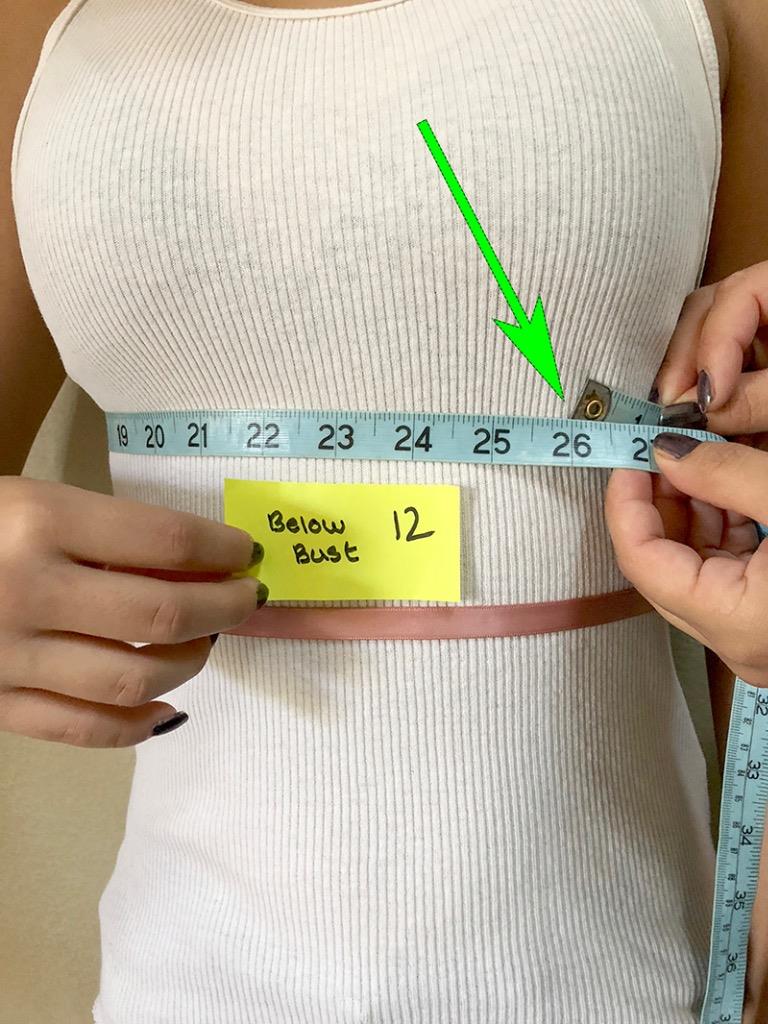 13.  Waist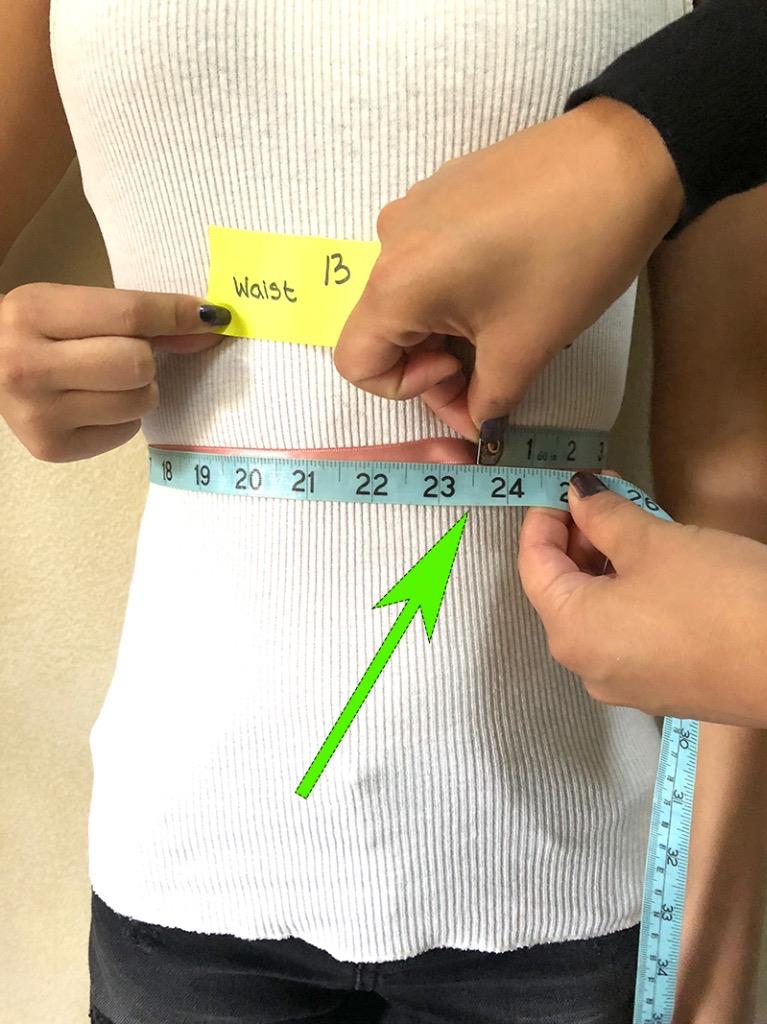 14.  High Hip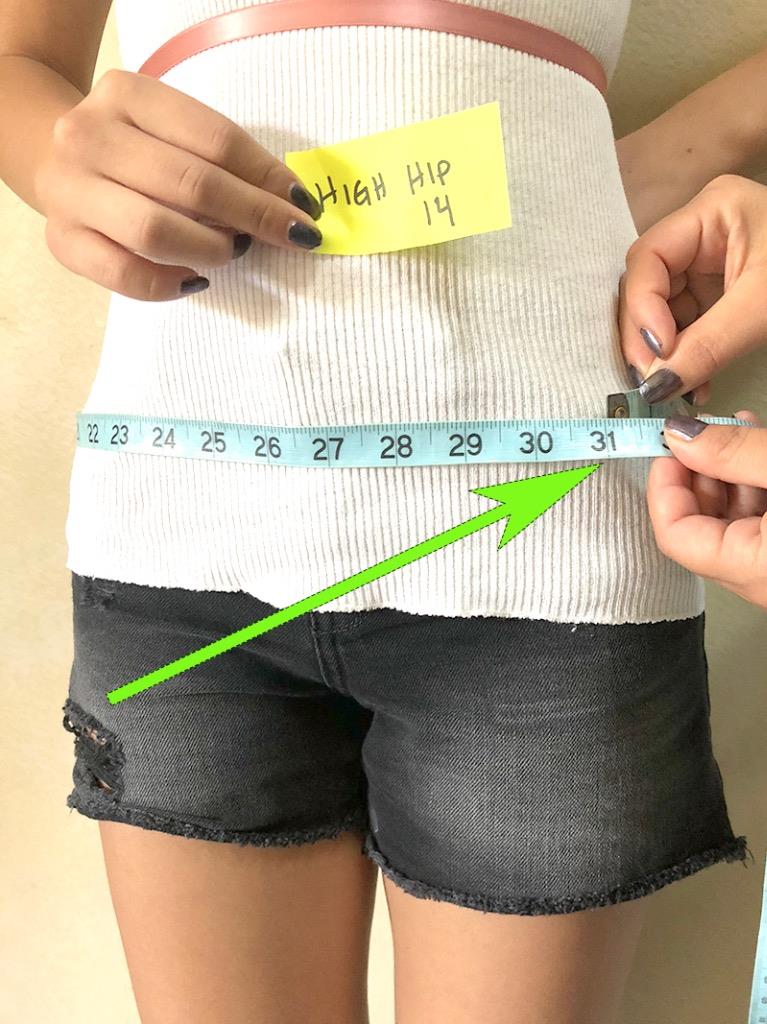 15.  Low Hip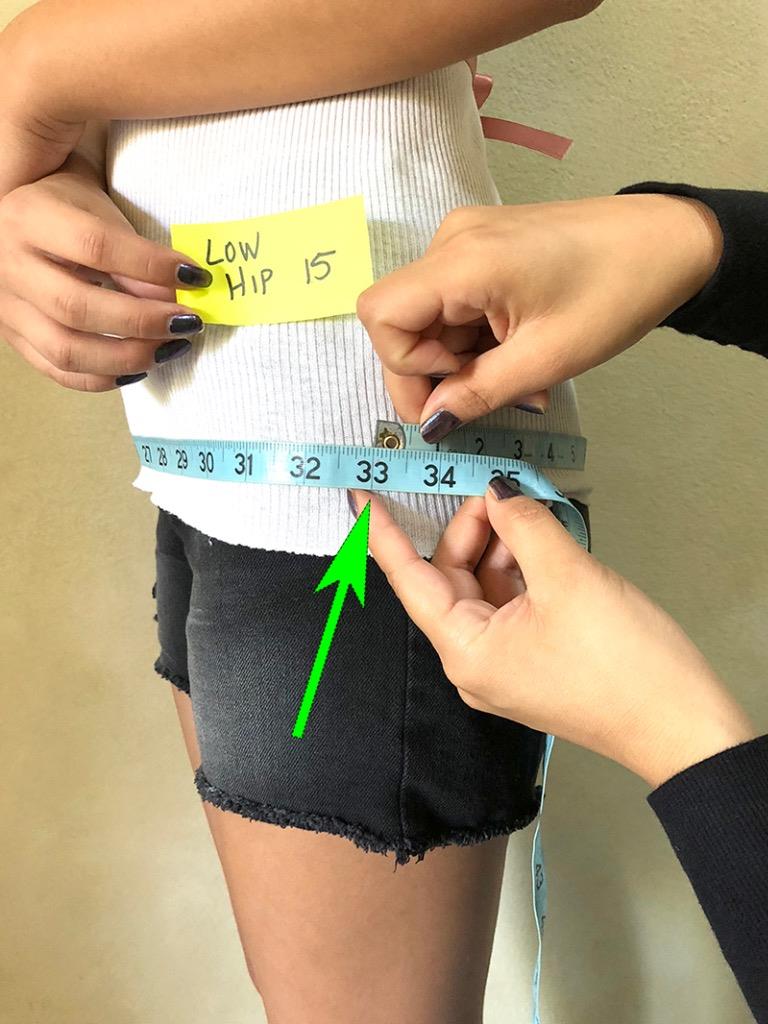 16.  Natural waist to floor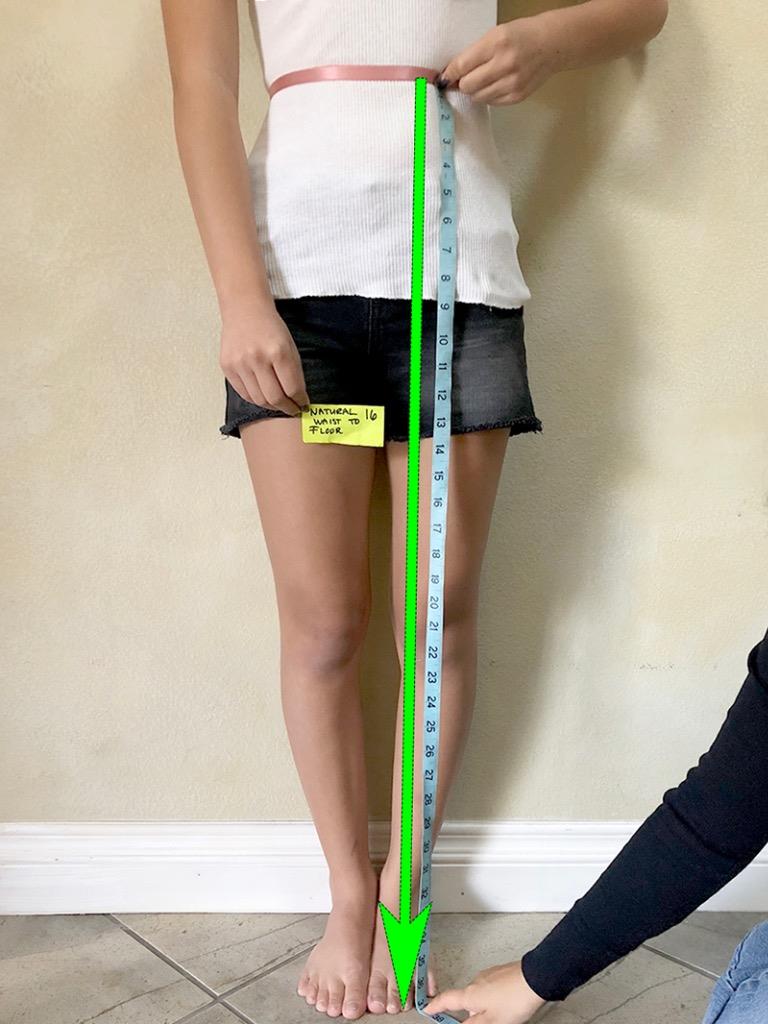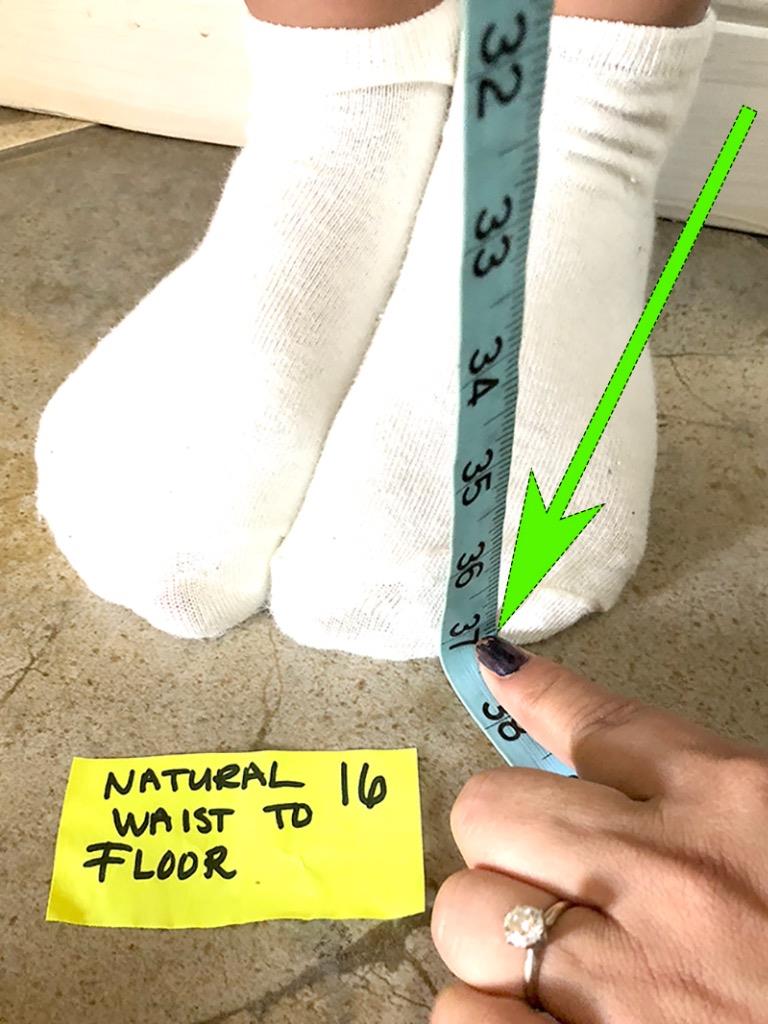 Q&A's
Question:  Why do I need to send all those detailed photos of the measurements instead of me writing them and sending the numbers that I got from a seamstress/Taylor or someone that knows how to take measurements?
Answer: Every person takes measurements differently.  The best way to ensure the dress is going to fit as best as possible is by using our technique from your end.
Question:  Do I need to add ease to the measurements?
Answer: No, we will add easy after we receive your measurements.  It is very important that they match your actual measurements.  If not, dress may fit a little loose.  If you measure too tight dress may also be tight.  If you anticipate losing or gaining weight, or if your weight fluctuates significantly let us know.
The form below can be used to confirm your measurements.  We will check your photos against the numbers you enter in the form.  Once form is filled take a photo if it and email it to us.